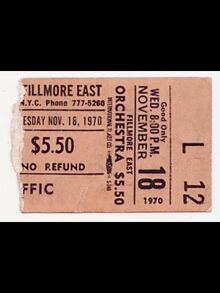 Cat Stevens scored a smashing triumph in his U.S. debut at BiIl Graham's Fillmore East in the early show, Nov. 18, the first of four midweek performances. Apparently nervous, Stevens started slowly, but, by the time he reached "Peace Train," the communication level with audience was intense.
'Father and Son" and "Wild World," especially the former, were among the good songs from Stevens' new A&M Records album, while "I Love My Dog," from his old Deram Records days, also hit the mark. Stevens accompanied himself on acoustic guitar, assisted by Alun Davies, also on acoustic guitar.
The up-tempo optimistic songs, including "Changes," were among the most effective as Stevens showed when he reprised "Peace Train" as his last selection. Traffic, the headliner, also gave a strong set vastly improved from their previous Fillmore East appearances.
Hammer, a heavy San Francisco Records quintet, opened the show with power and promise. John de Roberts was good as lead vocalist, while the four instrumentalists all displayed considerable talents. With blues, rock and jazz elements (even a classical hint). Hammer has yet to establish a distinctive style.

By FRED KIRBY
Billboard Magazine
28th November 1970